Serving the community for 50 years.
_________________________________________________________
Time to Celebrate another Successful Year Together!
UTIT End of Year Party, June 13th, 3PM
Sal's Place
1495 Hicksville Road, Massapequa
Honoring: John Callis, Cheryl Cohen, Maria Gribbin, and Susan
Oliveto, and Heidy Fishkind-Santangelo for 30 years of
service and Helen Kane, Christine Saporito, and Maureen Bies
for 25 years of service and Joe Manna, Debbie Nieves, and
Valerie Potts, who are retiring.
All Staff Welcome!
*$10 Per Person- Pay at the Door
*Open Bar & Hot Buffet
___________________________________________________
April 01, 2019
NYSUT launches 'Correct the Tests' campaign
to demand changes to flawed state exams
Source: NYSUT Communications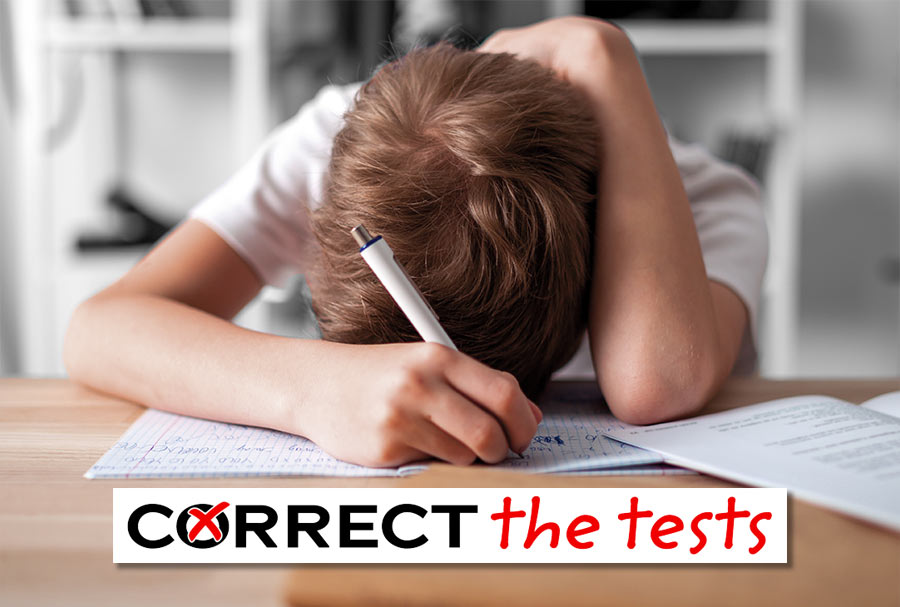 ---
---
ALBANY, N.Y. April 1, 2019 — New York State United Teachers
today launched a new campaign demanding state action to fix flawed,
invalid tests that are harmful to New York students. The
"Correct the Tests" campaign will raise awareness of the serious issues with
New York's grade 3-8 ELA and math tests and provide parents and
educators a platform to demand the State Education Department take
significant steps to address the stress and anxiety created by these
flawed exams.
"The state's obsession with high-stakes testing is a failed experiment
that needs to end," NYSUT President Andy Pallotta said. "That is why
teachers, parents and students around the state have been working for
years to fix New York State's broken testing system. If we are going to
restore trust in the system, we need to fix these tests now."
NYSUT repeatedly has called on the state to recognize the fundamental
flaws in the state's grade 3-8 testing system and to take corrective actions
to address those flaws.
The union is again drawing attention to the fact that:
the state tests are flawed and invalid;
invalid scoring benchmarks mislabel children;
ELA and math tests are too long;
untimed testing can be cruel and traumatic;
the tests are developmentally inappropriate; and
computer-based testing is problematic and has been rolled out too quickly.
Instead of correcting the tests, the state is creating a climate in which school
administrators are attempting to intimidate parents into forcing their children
to take these tests or isolating children who refuse to take them. It is imperative
that the state takes immediate action to address reported intimidation that has
occurred in some districts prior to this year's tests.
To address the numerous testing concerns, NYSUT launched CorrectTheTests.com
to provide parents and educators with information about the flaws with these
tests and about parents' rights to opt their children out of taking the tests.
The website also provides an outlet for parents and teachers to submit stories
about testing issues in their schools. NYSUT has begun a public awareness
campaign that includes digital advertisements drawing attention to testing flaws.
"New York's state tests are failing our students," NYSUT Executive Vice President
Jolene DiBrango said. "This is an issue that demands a collective solution.
The State Education Department needs to step up and engage with teachers
and parents to end this disaster."
Computer-based ELA tests, which were rolled out in disastrous fashion in
nearly 300 schools last year, begin on Monday. Traditional paper testing
begins Tuesday April 3, 2019.
NYSUT is planning a series of regional events and actions across the state
in April to further discussions about testing issues and potential fixes. More
information about those events will be released in the near future.
New York State United Teachers is a statewide union with more than
600,000 members in education, human services and health care. NYSUT is
affiliated with the American Federation of Teachers, the National Education
Association and the AFL-CIO.
________________________________________________________
Additional Contact info for Ameritas:
Dental or Vision Claim: 800-487-5553
Monday-Thursday- 7AM-to-12AM CT
Friday- 7AM-to-6:30PM CT
Group Claims:
PO BOX 82520
Lincoln, NE 68501
E-Mail: group@ameritas.com
____________________________________________________
Thank-you for voting "NO". The Constitutional Convention was easily defeated
with 82% of the vote a strong "NO".
Every year, millions of Americans become victims of identity theft. Identity theft occurs when someone steals your personally identifiable information and pretends to be you. They can use this information to open bank or credit card accounts, file taxes, or make new purchases in your name.
It is important that you take steps to protect your Social Security number from theft. If someone obtains your Social Security number, they can use it to get other personal information about you, including your bank or credit information. Someone can steal your Social Security number by:
Stealing your wallet, purse, or mail;
Obtaining personal information you provide to an unsecured site on the Internet;
Rummaging through your trash; or
Posing by phone or email as someone who needs information about you.
If someone asks for your number, you should ask why, how it will be used, and what will happen if you refuse. Make sure you give your employer and your financial institution(s) your correct Social Security number, so your records and tax information are accurate.
To minimize the risk of identity theft, keep your Social Security card and any other documents that show your Social Security number in a safe place. Do not carry your Social Security card or other documents with you that display your number unless you need them.
If you suspect someone's using your Social Security number for work purposes, report the problem to us immediately by contacting the Federal Trade Commission. We will review your earnings with you to ensure our records are accurate. You may also verify your earnings on your Social Security Statement. You can get your Statement online by opening a personal my Social Security account.
If someone misused your Social Security number to create credit or other problems for you, immediately go to http://www.identitytheft.gov and report the identity theft to the Federal Trade Commission. Their website provides detailed information to help you defend against identity theft. You can reach them by phone by calling 1-877-IDTHEFT (1-877-438-4338); TTY 1-866-653-4261.
You may also want to contact the Internal Revenue Service (IRS), and file an online complaint with the Internet Crime Complaint Center at www.ic3.gov.
Safeguarding your identity and Social Security is of the utmost importance. If you think you're a victim of identity theft, please act now. For more information, read our publication Identity Theft And Your Social Security Number or visit us online